Liquid Metal Furniture Design
Breaking down the latest material innovation that liquid metal can hand crafted unique surface finishes. Liquid metal finishes can be applied onto any base substrate  MDF, Wood, Fabric, Metal and GRC etc. Liquid metal helps you craft real metal surfaces. So if you're looking to design seamless metal walls, facades, tables or curved surfaces, liquid metal is a great solution.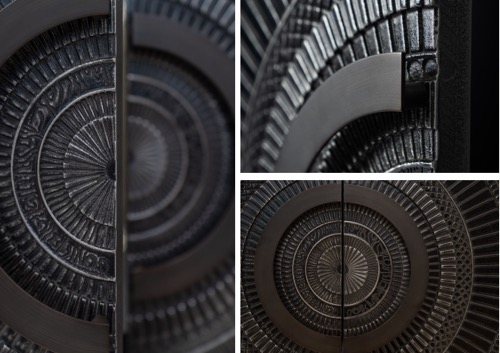 Liquid metal is a process where real metal is combined with a binder to convert it into a liquid form and thus make it sprayable and texturable. Once applied to a base, it will dry out and retain all the inherent qualities of metal like its lustre, conductivity and reaction with oxygen.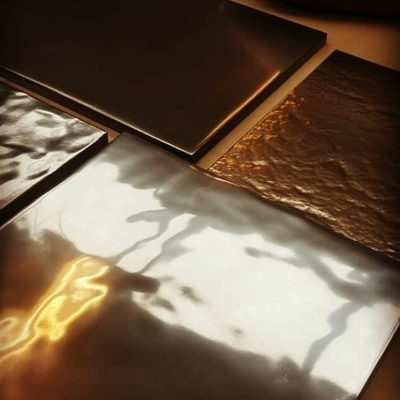 Liquid metal is available in the form of raw material as well as pre-designed panels that can be used to clad walls, furniture and doors.
If you are a designer or end client, you can directly purchase pre-designed texture panels for your projects. These panels can be installed just like one installs veneers or laminate. Cut, glue, stick,
done.
If you want to work with new and different metal textures, craft lightweight metal furniture pieces and doors, or want a seamless metal surface, that's when liquid metal is a great solution for you.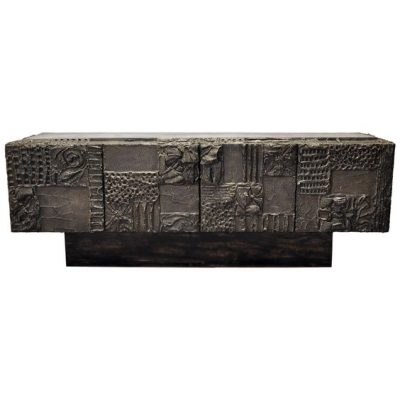 Cool metallic feel.
Up to 95% of metals in the final coating.
Seamless sheath regardless of the shape and size of an item.
Excellent adhesion to all surfaces, including MDF, wood, plaster, stone, concrete, metal, ceramics, plastic, acrylic, clay etc.
Free or artwork surface design that makes the product unique.
Quick drying.
Durable and resistant surface.
Resistance to frost and other weather conditions.
UV-resistant surface.
Resistance to chemical agents.