Bespoke Surfaces Design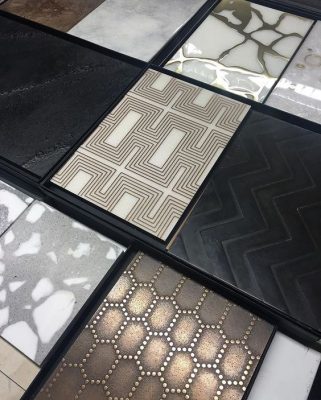 Architects, Designers and Landscape Architects use bespoke surfaces design furniture and fearture walls.
Architects and designers want to apply liquid metal coating on any substrate and create a beautiful, durable, genuine metal finish. No one will know, unless you tell them, that it is a real metal coating rather than solid sheet or cast metal.
Liquid metal finishes are "Metal as Art" support to interior designer and architectural designer creative unique space.
With so many options available and new ones being created all the time, liquid metal finishes gives Architects and Designers the opportunity to make a bespoke artistic statement. Liquid metal coatings can be used in the following situations and locations…
APPLICATION
Hospitality fit-outs: Bars, cafes, hotels, nightclubs, restaurants
Commercial fit-outs: Lifts, foyers, offices, reception areas
Retail fit-outs: Arcades, malls, shops
Marine fit-outs: Boats, launches, super-yachts
Aeronautical fit-outs: Private jets
Domestic fit-outs: Holiday homes, private residences, palaces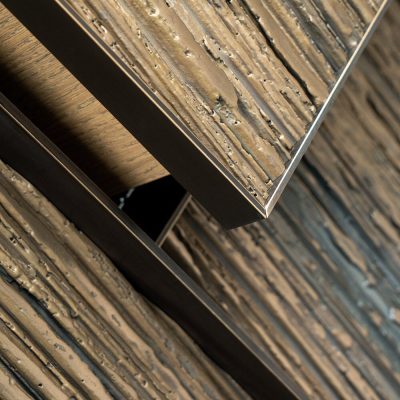 Indoor Uses
Galley cupboards and yacht and launch cabinetry.
Elevator doors, interiors and surrounds.
Feature walls.
Building panels and decorative panels.
Reception desks and bars.
Front doors, boardroom doors, feature doors, door handles.
Kitchen and bathroom cabinetry.
Fireplace surrounds.
Chairs, sofa arms, benches, shelves.
Decorative timber flooring.
Tables, boardroom tables.
Light fittings and switches.
Popular Outdoor Uses
Gates and fences.
Swimming pool surrounds.
Water features, garden art, sculpture.
Tiles, doors, louvres.
Chimney surrounds.
Light fittings and switches.
Statement front doors.
The only things that can't be coated with our metal coatings are things like waxed surfaces.