Design furniture you can transform with liquid metal
Liquid metal coating offer a sleek and modern feel to your furniture, drastically improving the look of any room. Many finishes are available, including antiqued, polished, and faux fabrics, as well as a range of textures and colours. The process involves a light-weight, real metal finish being applied over surfaces, suitable for both indoors and outdoors. The liquid coatings contain real metal, which can then be polished to give the desired effect.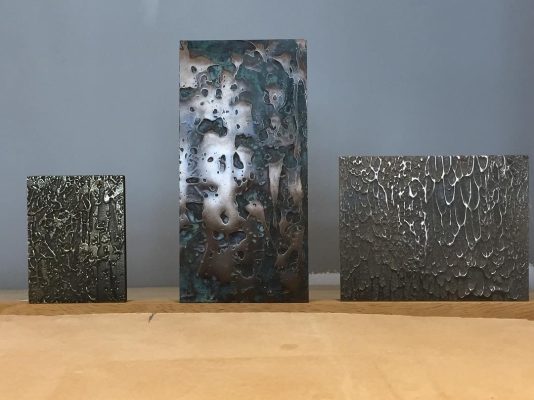 Liquid metal coatings are suitable to be applied on metal garden furniture. Perhaps your garden furniture isn't to your taste or is in a colour or finish that doesn't appeal to you. You may find that the shiny appearance of your metal garden furniture gives a cheap and low-quality look. Metal coatings can be used to transform tables and chairs, giving an antiqued metal finish. Silver or bronze antique metal can give a stunning rustic look to your furniture, matching the aesthetics of your garden.
If your bedroom furniture is looking drab and unloved, then liquid metal coatings can give it the spruce up it needs. The coatings can be applied to a wide range of furniture surfaces, including wood, plastic, glass, metal, and concrete. Apply the coatings to a chest of drawers or bedroom table for a luxurious feel to your room. Or, if you want just a touch of glamour, consider applying liquid metal coatings to smaller areas, such as steel frames, table bases and chair feet. By coordinating your furniture with the same colour and texture of metal, your room will have a polished and put-together look.