HOW TO APPLY LIQUID METAL COATING
There are a number of ways to apply liquid metal paint or coating. You can use:
BRUSH | ROLLER | SPATULA | SPRAY PAINT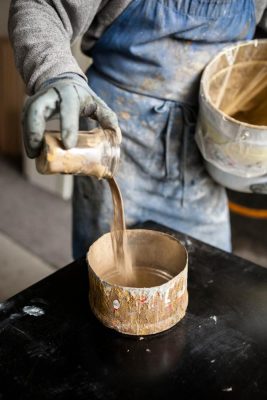 Liquid Metal
Transform interior design finishes and coating into metallic works of art. Be it a simple panel or door right through to a sculpture bespoke features walls, Liquid Metal technology applies a stunning real metal finishes to any design.
Suitable for interior and exterior application over any surface and offering a lightweight, seamless coating solution that stretches across the substrate like a metallic skin, Liquid Metal veneer is important lines and contours of the design, more significantly giving the decorative pattern or element the intensity, touch and properties of real metal.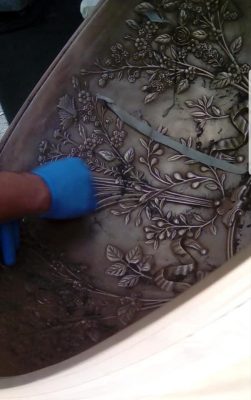 LIQUID METAL DETAILS
Substrates
Interior applications on wood, plastic, glass, concrete, timber, sheet metal, stone, solid surface, GRG, GRC, Leather, Fabric etc.
Key Features
Lightweight – Does not add structural weight
Can be applied seamlessly
Cost effective compared to traditional metal solutions
Cold applied – does not damage sensitive substrates
Can be applied to any texture or shape
Can be textured, patinated and waxed
Easy application on walls
Resistant to water
Outstanding durability
Resistant to detergents and cleaning solutions
Versions
Available in Liquid Metal Spray Application Pack and Master Pack:
Available in Liquid Metal Paste Manual Application Pack and Master Pack: