Liquid Metal Coating
Product Description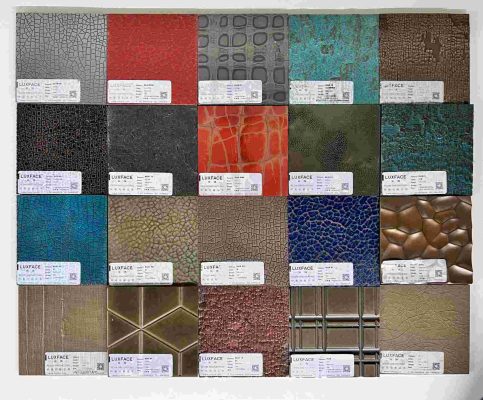 The special metal surfaces Liquid Metal Coating is a spray-applied liquid metal which can be bonded onto most base materials of varying size and shape, three-dimensional shapes.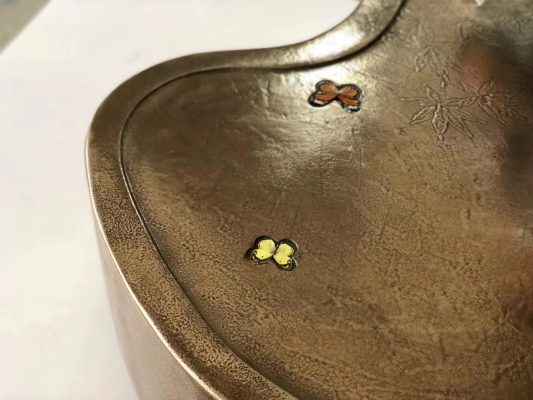 As our coating process uses real metals, once applied the surface can treat as solid and can be polished, textured, and aged with patinas like any solid metal.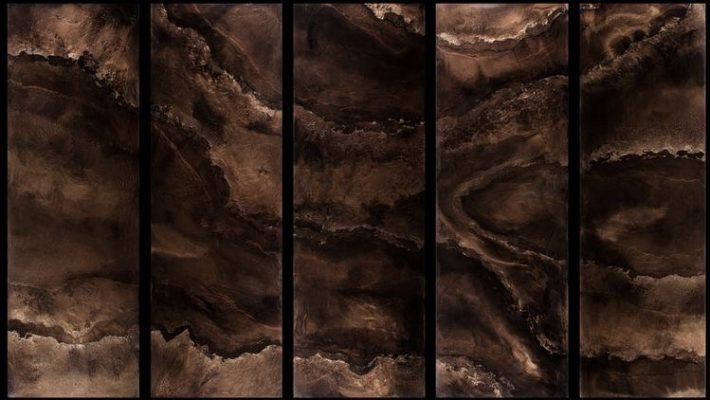 Any texture on the surface of the substrate will read as the metal surface, once coated. This can be used for dramatic effect, and explored through our use of 3D printing, to build custom embossed surface patterns. Specialty techniques in the spray application process can also be used to create a genuine cast metal surface design, which when combined with aged patina creates true cast metal surfaces.
This innovative approach to producing metal coating surfaces allows endlessly customized and a truly unique finished products.
Metals in the range include aluminum, brass, golden brass, copper, patina copper, bronze, gold bronze, nickel, gold nickel, silver nickel, zinc, pewter, stainless steel, and iron.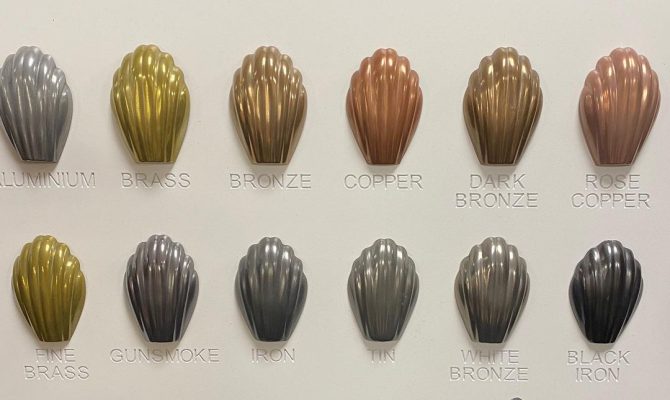 Uses of applied metal finishes can include internal and external applications such as doors, feature walls, counters, kitchens, screens, facades, signage, lighting, sculpture, artwork, and more.
Luxmetal metal coating process enables a seamless finish, even across fixed adjoining or laminated panels, thus offering greater flexibility to create a real metal surface finish when compared to the sheet metal substrate.
Liquid Metal is a spray applied liquid metal coating which can be bonded onto most substrates across vary sizes and shapes. Luxface coatings are made from real metal and have been developed to bond on to substrate such as wood, steel, stone, acrylic and fiberglass without causing heat damage to the substrate.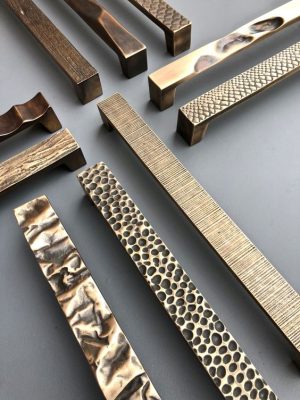 Liquid Metal surfacing provides a joint free metal finish that looks and performs just like solid metal. The proprietary technology is typically only 0.5mm thick and expands both the design and construction potential of any substrate by lending it the appearance of solid metal without any of the restrictions, such as weight and cost of cast metals.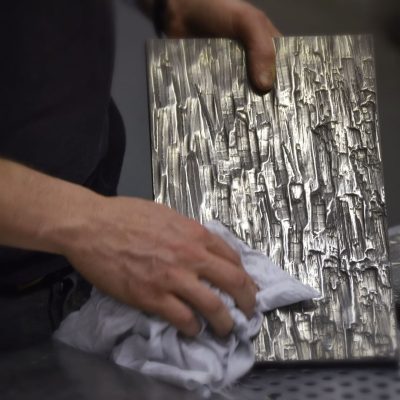 Architect and designer using Liquid Metal can select from a wide range of metal finishes from finely polished, to textured and aged looks. Luxface also specializes in producing bespoke patterns and designs in our projects by laser cutting, routing, carving, etching and inlaying surfaces. Typical applications of Luxface Metals have included doors, garage doors, feature walls, counters, kitchens, screens, facades, signage, kitchens, lighting, sculpture, awards, lift interiors and lift doors, planters and more.