We have the ability to harness light

As architects and designers, we have the power to create new spatial experiences
by illuminating traditionally opaque forms, planes and architectural elements. We
can add depth and dimension to spaces, redefining and shaping experiences. We
continue to bring innovative translucent materials to the built environment – merging
light and form, breaking new grounds.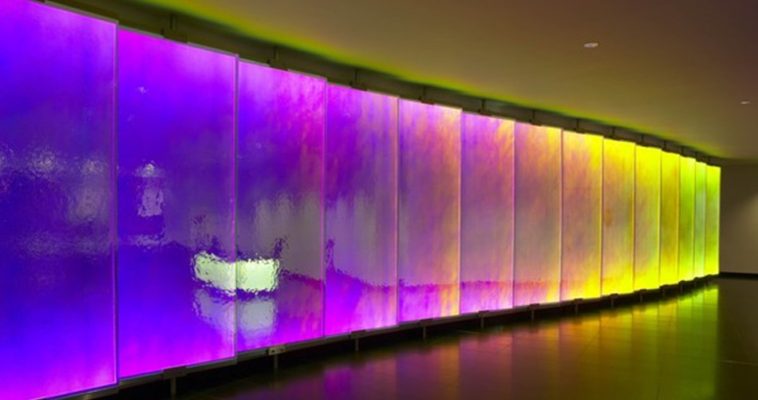 Dream, design and execute amazing projects defined by light. In the following
pages, explore the possibilities, learn basic lighting techniques, increase energy
efficiency and discover the power of Luxface translucent materials.
Light & Shadow
The signature translucency of Ecoresin panels transforms interior spaces. Use the
customizability of Ecoresin to alter color, texture and finish, which in turn
refines light transmission and diffusion.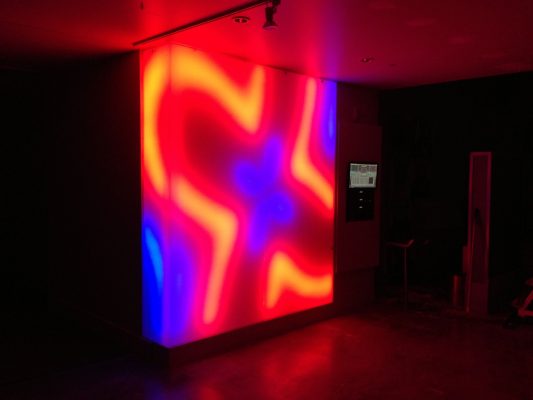 Ceiling Features
Expansive spaces often call for large, illustrious features. Work with Luxface Architecture
to create complex installations that require advanced material expertise includingthe following:
digital modeling, geometry rationalizing, prototyping and more.
AN EVEN GLOW
Hot striping can enhance or detract from the aesthetic intent. Obtain an even glow by mounting
the lights the appropriate distance from the material and specifying the correct diffusing interlay.
Capture Light
Acrylic resin is a monolithic material that captures the light and emits a soft, luxurious glow.
Use illuminated Acrylic resin to create structural horizontal planes that float with ethereal grace.
LIGHTING CHROMA
Frontlight material from above or backlight below at 90 degrees to the surface for a scattering and
illuminating effect. With these techniques, Luxface Acrylic resin grabs the light and appears as art
becoming the feature in a space.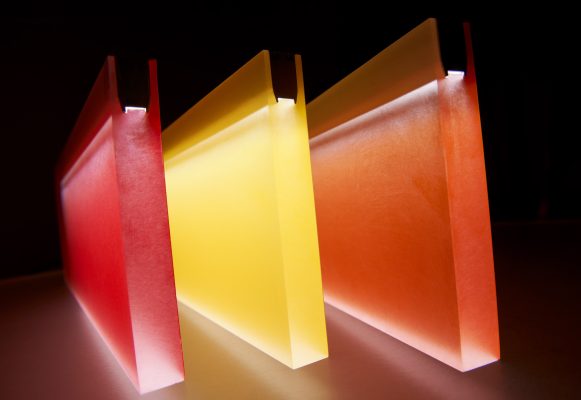 The Right Material For Your Application
Luxface offers multiple material platforms to meet your specific aestheticand performance requirements.
Whithin each platform, you can specify thetranslucency for your installation.
DAYLIGHT SPACE
To appreciate illuminated installations in a day-lit space there needs to be a significant
contrast from the surrounding environment. Cast light three times brighter than the light
designed for the evening environment. If this intensity is not achievable, try colored lights
for a more noticeable effect.
Grazing Texture
Ecoresin panels offers embossed textures with eye-catching light refraction. Add depth
and drama to your space by grazing light across these dynamic surfaces.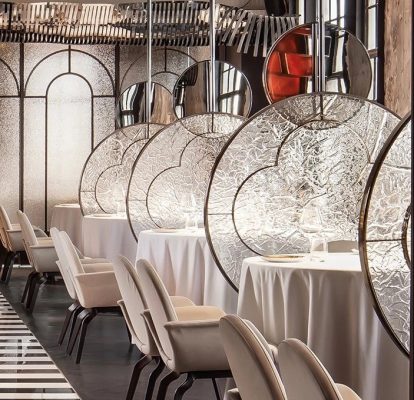 Filter Through Organics
Create the unexpected with raw organic elements encapsulated in glowing translucent resin.
Backlit organic interlayers provide a dramatic contrast for lightbox features.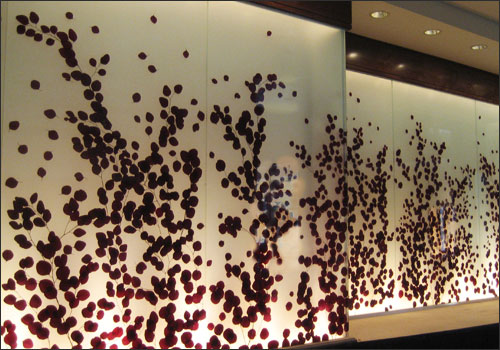 OPTIMUM OPACITY
Use Phantom or Ghost with organic interlayers in Ecoresin panels to optimize light diffusion and create a warm soft glow.
Construct Light
Specify Luxface Fabrication to create striking lightboxes and glowing structures. From
heat-formed curves to precise mitered corners, Luxface Fabrication offers expertise to
make your design intent a reality
Create Color with Light
Create a dramatic focal point with an illuminated sculpture. Breath vibrant energy
with a light changing effect.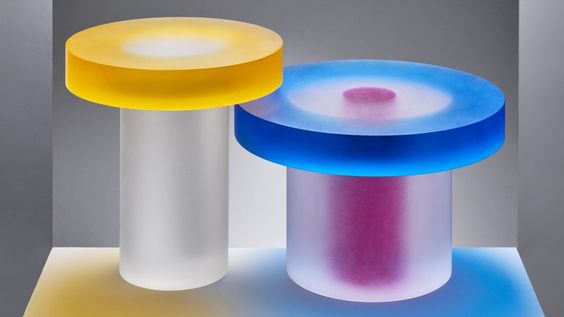 LIGHT TO COLOR
Use colored LED lights with white or neutral materials to add color that can be modified
or programmed to change over time. Light can sync with musical beats and color
changes can express interior themes.
LIGHT FOR COLOR
To intensify the hue of the material use matching color tinted lights.
Service and Product Offerings
– Lighting design for Luxface material
– General lighting consulting and design (including non-Luxface portions of the project)
– Procurement of all necessary lighting components and fixtures
– Light design for environmental sustainability and LEED accreditation
– Light boxes with custom LEED lighting system specifically created for luxface materials
– Final installation review and adjustments
Lighting Techniques
BACKLIGHTING EDGE LIGHTING FRONT ACCENT LIGHTING GRAZING
Lighting Luxface Material
The following factors will infl uence the fi nal illuminated material appearance. Draw from these options individually or
collectively to create your signature look.
MATERIAL FORM & SHAPE
FLAT TO CONTOURED; ORGANIC COMPLEX CURVES TO STRUCTURED LINE BENDS
Light will travel within these shapes creating relational patterns of light and shadow.
COLORED LIGHT
Red, Green and Blue Lights
Match the light color to the material color to achieve a rich effect. Combine hues for new colors.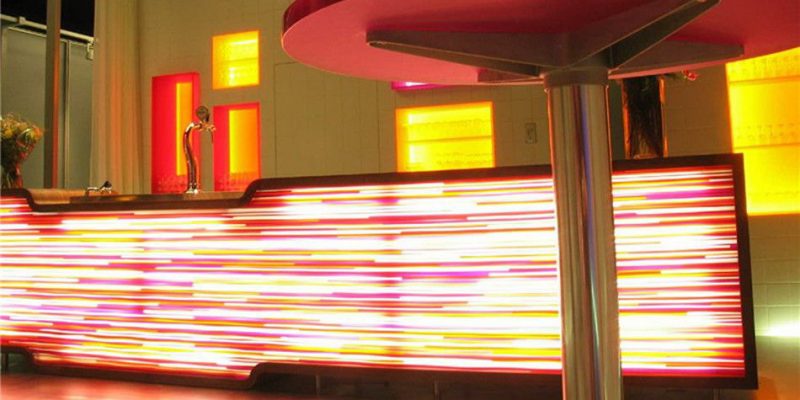 MATERIAL OPACITY
Translucent To Opaque Light remains captured within more opaque material, creating a richer effect.
MATERIAL GAUGE
Thin To Thickness, The thicker the gauge, the brighter the material will appear.
ECORESIN INTERLAYERS
Fabric, Film, Object, Organic
Interlayers reflect, absorb and refract the light creating unimaginable effects. Test lighting to determine case specific results.

FINISH
Patent, Patina, Sandstone, Or Embossed
The more texture the brighter the material surface.