A bold solid surface with luminous color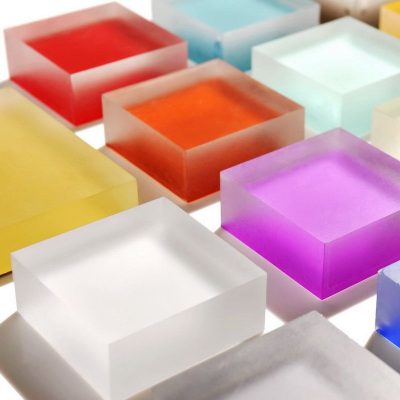 Translucency Acrylic Glass, a bold solid surface saturated with luminous color,is the serial with translucent visul effect when exposed to light.
It applies for Aura technology, the infused color penetrate surface for deep glowing color. Luxtone can match any color, without a minimum requirement or any extra cost.
The emotionally colorful touch they give you is everlasting.
Acrylic Glass, a bold solid surface saturated with luminous color, is the serial with translucent visual effect exposed to light, and durability in horizontal or vertical applications, variability in form changing, structural usage and so on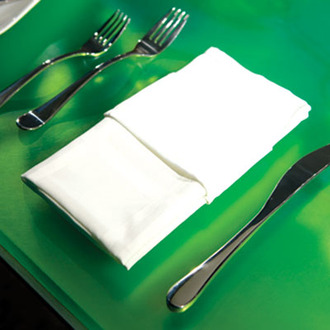 Basic Specifications
Thickness:3mm, 4mm, 5mm, 6mm, 8mm, 9mm, 10mm, 12.5mm, 25mm, 30mm, 50mm
Color: Customer-select available, available in various colors
Finish: Sandstone, Renewable, Velvet,Sandstone, patent, matte, patina
Size: 1219mm*2438mm, 1219mm*3050mm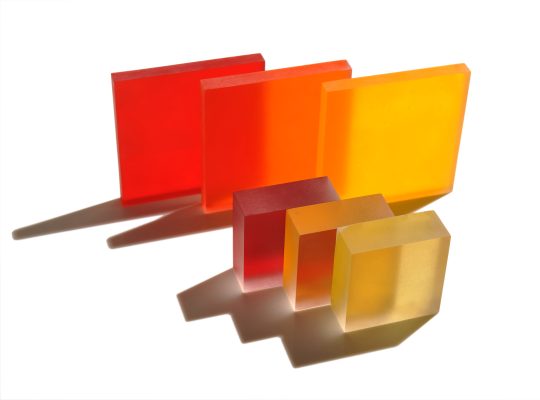 Features & Benefits
Panels are translucent and charmy for its fatanstic light transmission.
Can be curved into assorted shape you want and installed in various exterior or interior applications.
Lightweight and high hardness in comparision with glass and other panel materials.
Surface are easily renewable.
Durable – solid and sturdy for a variety of horizontal or vertical applications
Formable – can be shaped to accommodate radius curves
Renewable – surface can be renewed after years of use
Structural – thick and stable for engineered load bearing applications
Translucent – amazing clarity for unrivaled light transmission
Great potential for its conceivabledesign element and customerized inspiration.
APPLICATION & Fabrication Solutions

| | | | | |
| --- | --- | --- | --- | --- |
| | Installations | Application Methods | Key Considerations | |
| Artwork | Painting, Sculpture, Wall art | Various | Various | |
| Ceiling | Drop-in tiles, Suspended panels, Attached to framing, Accent panels/fixtures | Suspended ceiling tracks, Cables and rods, Framed, Mechanical Fasteners | Deflection, Expansion and contraction, Panel flatness and stiffness, Fire rating | |
| Counter Top | Kitchen and bath, Reception desks, office furniture and desks, Food services areas and buffets | Glue-down(mastic, silicone, double, coated tape), Standoffs, Mechanical fasteners, Friction pads | Expansion and contraction, Joints between sections, Spans and deflection, Nominal thickness and thickness variance, Factory seamed joints | |
| Door | Interior & exterior doors: hinged, sliding, folding, Cabinet doors, Movable room/space dividers | Framed: In-fill panels, Framed: surface mounted, Sliding track hardware(Framed or with solid acrylic), Top and bottom tracks(framed or with solid acrylic) | Expansion and contraction, Panel flatness and stiffness, Nominal thickness | |
| Floor | Floor coverings, Floor accents | Glue-down, Double coated tape, Framing systems | Expansion and contraction, Nominal thickness, Moisture control, Slip rating | |
| Furniture | Cabinets, Desks, Conference tables, Bookcases, Shelves | Factory glue-up units(either all or in part), Factory manufactured parts(integrated with client's parts), Standoffs, Mechanical fasteners, Glue-down(mastic, silicone, double coated tape), Framed | Expansion and contraction, Joints between panels or parts, Deflection, Nominal thickness and thickness variance | |
| Lights | Diffusers, Fixtures(all or in part), Lamps, Signs, Sconces, Light Boxes | Framing systems, Standoffs, Mechanical fasteners, Hanging | Light intensity and fixture visibility, Heat discharge, Expansion and contraction, Panel flatness and stiffness, Fire rating requirements | |
| Signage | Corporate identification and logos, Business signs, Information and ADA signs, Illuminated, Way-finding, Donor Walls | Routed, Painted, Printed, Silk-screened | Standoffs and mechanical fasteners, Framed, Cables and clips, Double coated tape, Magnetic | |
| Table | Restaurants and bars, Offices and cafeterias, Residential | Screws(PVC Sub-base), Double coated tape, inserts | Spans and deflection, Sub-bases | |
| Wall | Attached to finished wall surface, Suspended in front of finished wall surface, Attached directly to wall framing, In-fill panels in wall openings, Glued to a substrate and attached to wall surface, Room dividers independent of the wall, Illuminated | Mechanical fasteners, Standoffs, Framing systems, Cables & Clips, Poles & Clips, Combinations of the above | Expansion and contraction, Panel flatness and stiffness(acrylic versus glass), Non-structural applications, Fire rating requirements | |