Contemporary solo youth yearn for fashion, love life, experience, advocate science and technology, love social and unique personality, this case takes fashion as a table, the vitality of the home as the core, to create a home that can be happy, enjoy, social, and can have a party anytime and anywhere – casual, free, space, health, intelligence, sharing, is the "home want" of young solo youth.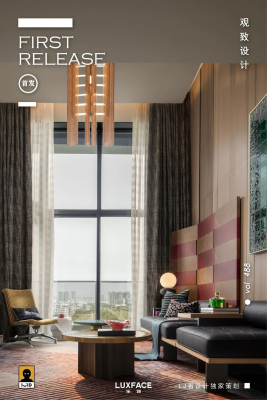 Achieve luxury and restraint with liquid metal.
The layout of the space is complex in gesture, yet flexible enough to respond to contemporary life. The texture of the whole space and the color of the jump match, interpreting the retro and modern atmosphere; The interior's brownish-red tone and comfortable flannelette and leather seats express comfort and quality while reflecting exquisite craftsmanship and visual comfort.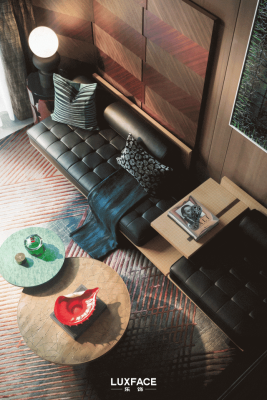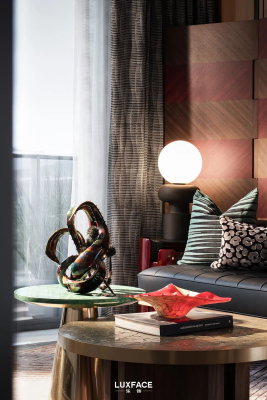 The design of the living room space achieves luxury and restraint through bespoke joinery, luxurious materials, unique accessories and finishes, combining modernist and Art Deco colours to create a truly unique spatial experience.
The liquid metal coffee table uses a special process to make the whole coffee table show a flowing metal texture, like a piece of art. The unique design gives people an avant-garde, technological sense of visual effect, but also makes the whole space more modern.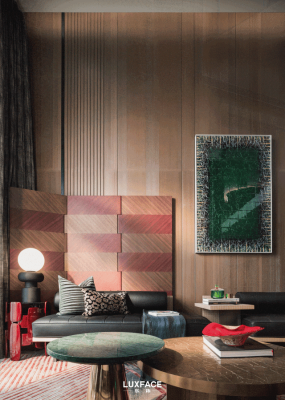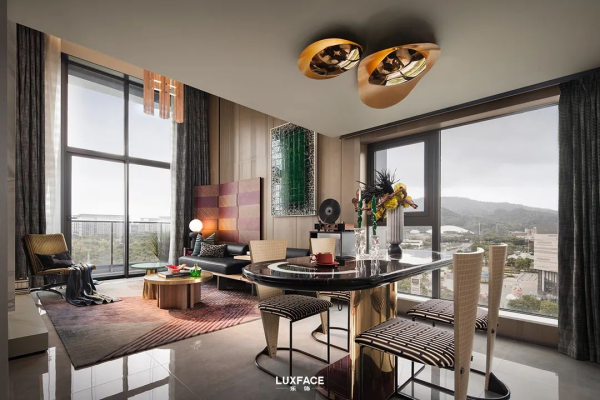 Visually striking, the space aesthetic and atmosphere become interesting and eclectic, and are interspersed with bold colors and textures. Dazzling gold, bright red and black make the decorative aesthetic appear to echo the dazzling light.